Since 2001 VDL has been developing container AGVs in close cooperation with container terminal operators. Therefore, VDL modular AGV was originally designed for container handling purposes.
Development
VDL Automated Vehicles is the world's only company supplying automated transport solutions in- and outside container ports. The modular vehicle concept provides the solution for all local environmental & climatological conditions and technological expectations. It enables VDL to offer the suitable AGV specifications to each customer case.
Besides engineered ideas, VDL is also open to implement components or concepts sourced or recommended by its customers.
Manufacture & assembly
VDL prefers to manufacture and assemble all products in the Netherlands, resulting in a strong connection between the development- and manufacturing teams. Being part of VDL Groep offers major flexibility advantages. Therefore, VDL Automated Vehicles is able to up- and downscale operations rapidly, providing batches that differ from just a couple of AGVs to hundreds.
Performance
Making use of high-end proven technology and extensive test procedures, VDL container AGVs operate with the highest MTBF and lowest cost of ownership. All components – from electronic cabinets, chassis frame till suspension concepts – originate from this transport solution heritage.
Studies showed that vibration while operating equipment is one of the main reasons for breakdowns. Thanks to our knowledge in suspension development, we were able to reduce vibration impact by 80%.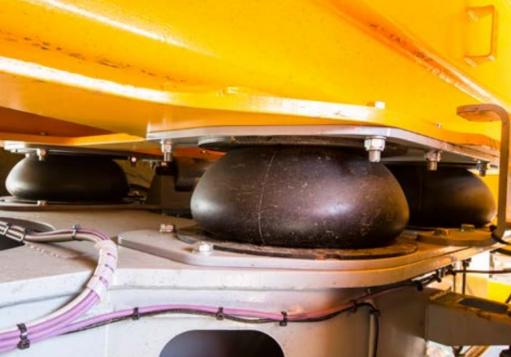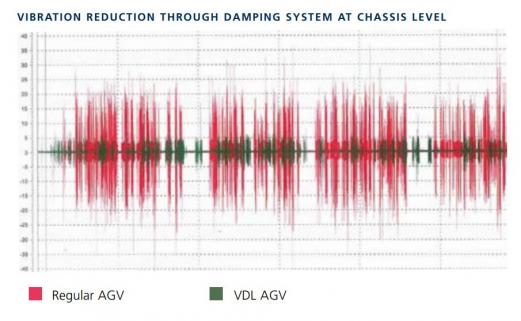 Furthermore, VDL container AGVs are designed to operate with low maintenance requirements. Focussing on customer satisfaction is what makes VDL the preferred container AGV supplier.
Development of VDL Enhanced Navigation is done in close cooperation with TNO Helmond. Although ongoing engineering, the software has been in succesful operation in port areas since 2016. In order to enable very precise and fast navigation, software engineering teams are still involved through continuous performance optimisation. Currently VDL Enhanced Navigation contains the following features.
Features
• Navigating on odometry with additional accuracy corrections of extra sensors
• Safety systems supervising all signals with according fault handling system
• Fully autonomous navigation with vehicle speed up to 25 km/h
• Software to monitor AGV status and control high level functionalities (logging, manual fault handling)
• Version control and Over-The-Air (OTA) updates to minimize downtime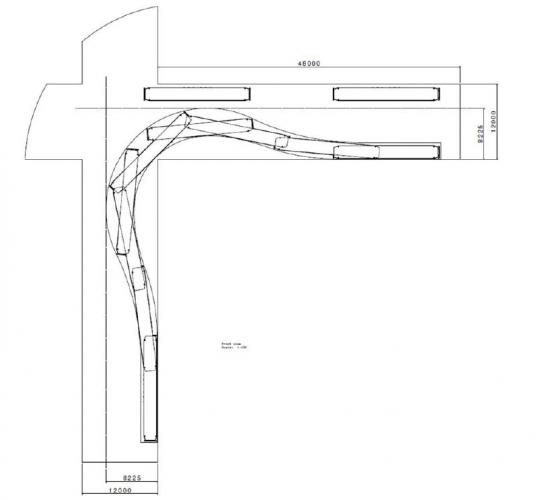 VDL Enhanced Navigation is able to accurately position 16 m long vehicles at ±3 cm distance. This functionality is crucial due to the highly autonomous operating environment in which most AGVs operate. Precise positioning can be applied to any project depending on available infrastructure.